Hello and welcome to another episode of From Darkness to Light a podcast about healing, accepting love and learning to live life to the full.
– Soul Circle in December 2011 focused on Pondering
– The Season of Advent and The Annunciation
– 1:1 Sharing, Full Circle experience
– A profound mandala (pictured below)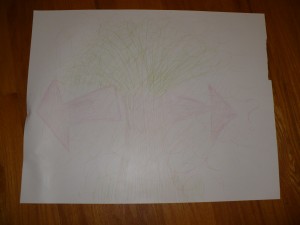 – Live the questions and await illumination. You may or may not get the answers you seek, but something you don't have to.
You can now find all past episodes and more at the website. Thank you for listening and continuing to spread the word!
Contact
feedback@fromdarknesstolightonline.com
(318) 21-LOVED
318-215-6833 You can also leave a voice mail directly via the SpeakPipe widget on the website at fromdarknesstolightonline.com or the FB page.
Review and subscribe in iTunes or in your favorite podcast app or in the Zune Marketplace.
You can also listen via the Stitcher Radio app. During registration, enter DARKTOLIGHT as the promo code for the chance to win $100 and to benefit the show.
Follow on Twitter
Like Us on Facebook
Thank you to all who have liked the FB page and follow on Twitter. Welcome especially to all those new to following on these pages.
Thank you for listening and continuing to spread the word. Have a great week and I will talk to you next time. God bless.
Podcast: Play in new window | Download
{ 0 comments }